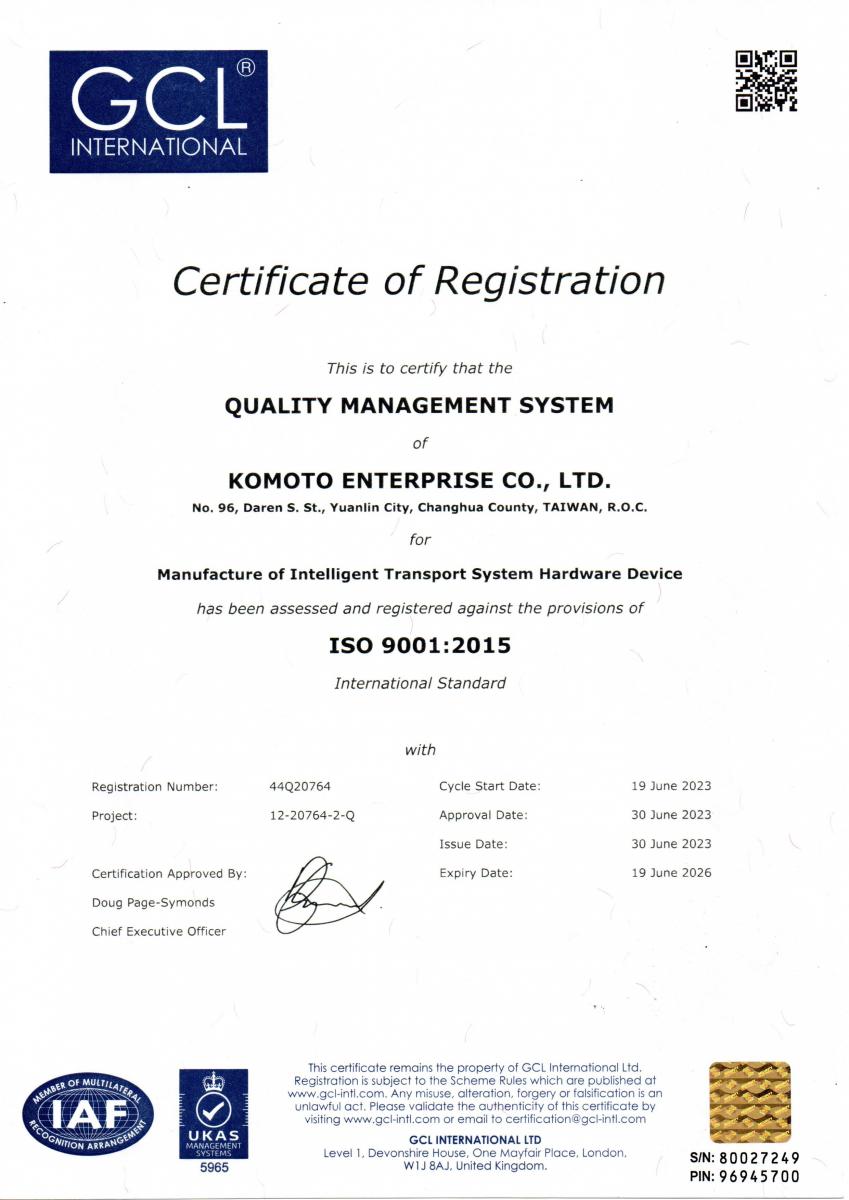 KOMOTO, which was established in the year 1989, has been devoted to specialized research, development, and manufacture of Intelligent Traffic Strobe Illuminator. With more than 30 years' practical experience, we successfully provide a complete strobe illuminator solution based on our customer's different applications.
In 2023, KOMOTO is proud to announce the awarding of a Certificate of Registration ISO 9001:2015 from GCL again. It helps our customers from all over the world enlarge their market. We have obtained multiple certifications, such as UL, FCC, CE, ROHS, etc.
KOMOTO focus on IR illuminator/LED Strobe Illuminator, not only for traffic applications, but also security, ANPR, Traffic integrated, weigh in motion, and axle counting systems. We provide the world most suitable illuminator for any applications and environments.
We put our pride in delivering quality products to our worldwide customers, as we have done for years. In doing so, KOMOTO use a notifying body to ensure that our products fulfill the required standards and norms.